You need knowledge in Linux to run websites on Amazon AWS, DigitalOcean or Vultr. You may experience extreme stress due to server issues. Cloudways will make it easier to run WordPress websites.
We will explain how to install WordPress and add a domain on Cloudways. If you are looking for a web-hosting service with cheap but relatively good resources, you may take Bluehost into consideration. For your reference, if you sign up for a Shared Hosting or VPS plan by clicking the reference web links on this article, I will receive some commission. But, I do not suggest a service just for commission; I've been using Bluehost, FastComet, Cloudways and other hosting services for several years. This WordPress blog is hosted on Bluehost.
If you sign up for Cloudways, please don't forget to enter the following promo code to get discount 15% for 3 months:
WPCAFE15
How to install WordPress on Cloudways
With Cloudways, you can manage servers from DigitalOcean, Vultr, Linode, AWS and Google Cloud Platform.
Cloudways will be a good alternative if you want to choose Amazon AWS or Vultr but lack in knowledge in Linux.
With Cloudways, you can...
create servers (with WordPress installed) easily,
manage WordPress access,
manage server access (such as SFTP and SSH access),
manage domains, and
install SSL certificates with ease.
This cloud hosting service provides a free three-day trial. You can choose to continue to use Cloudways or not after the free three-day trial.
1. Click on the Launch Now button to create a new server.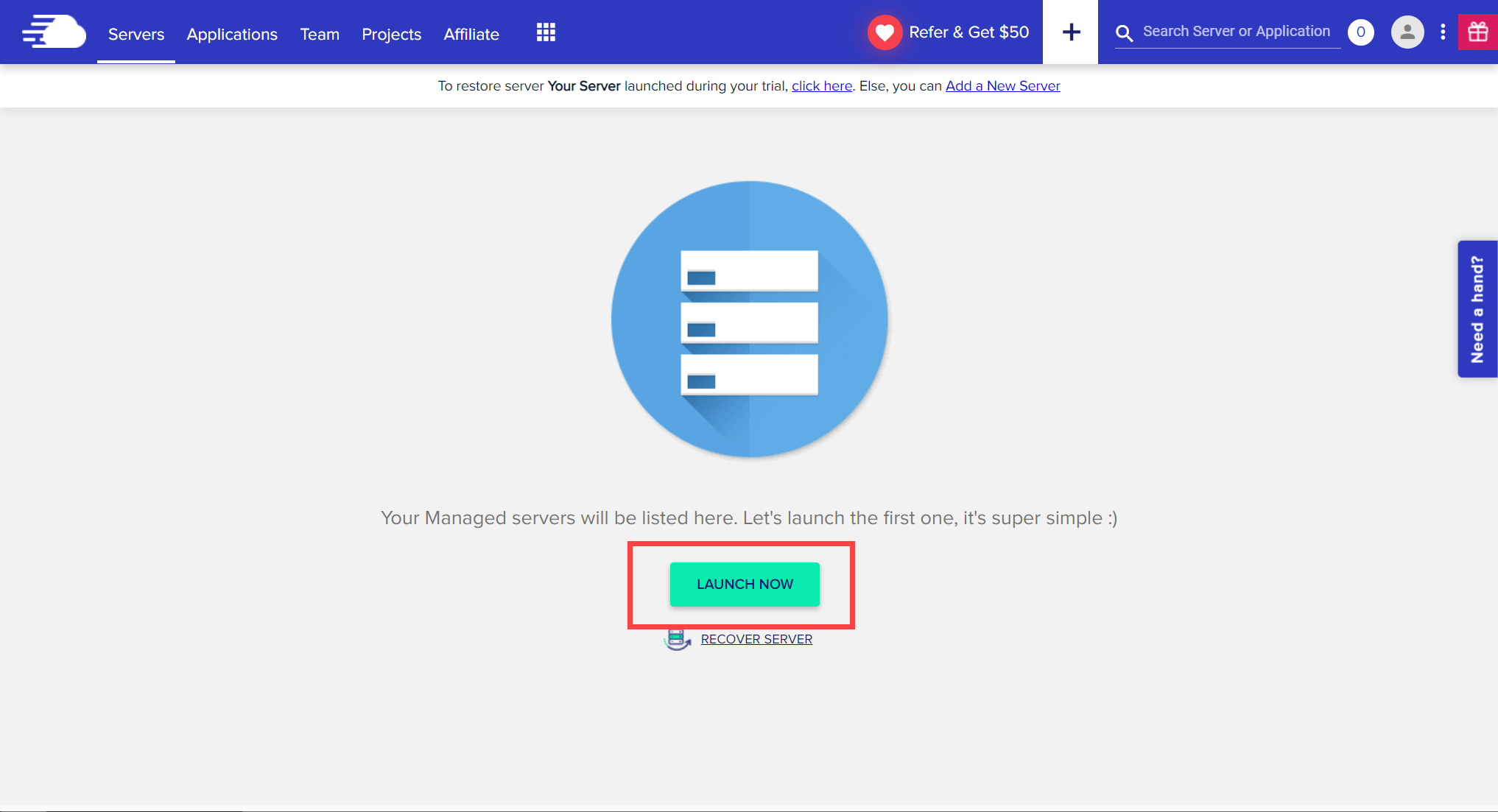 2. Click the "Select your Application" dropdown to choose a WordPress application.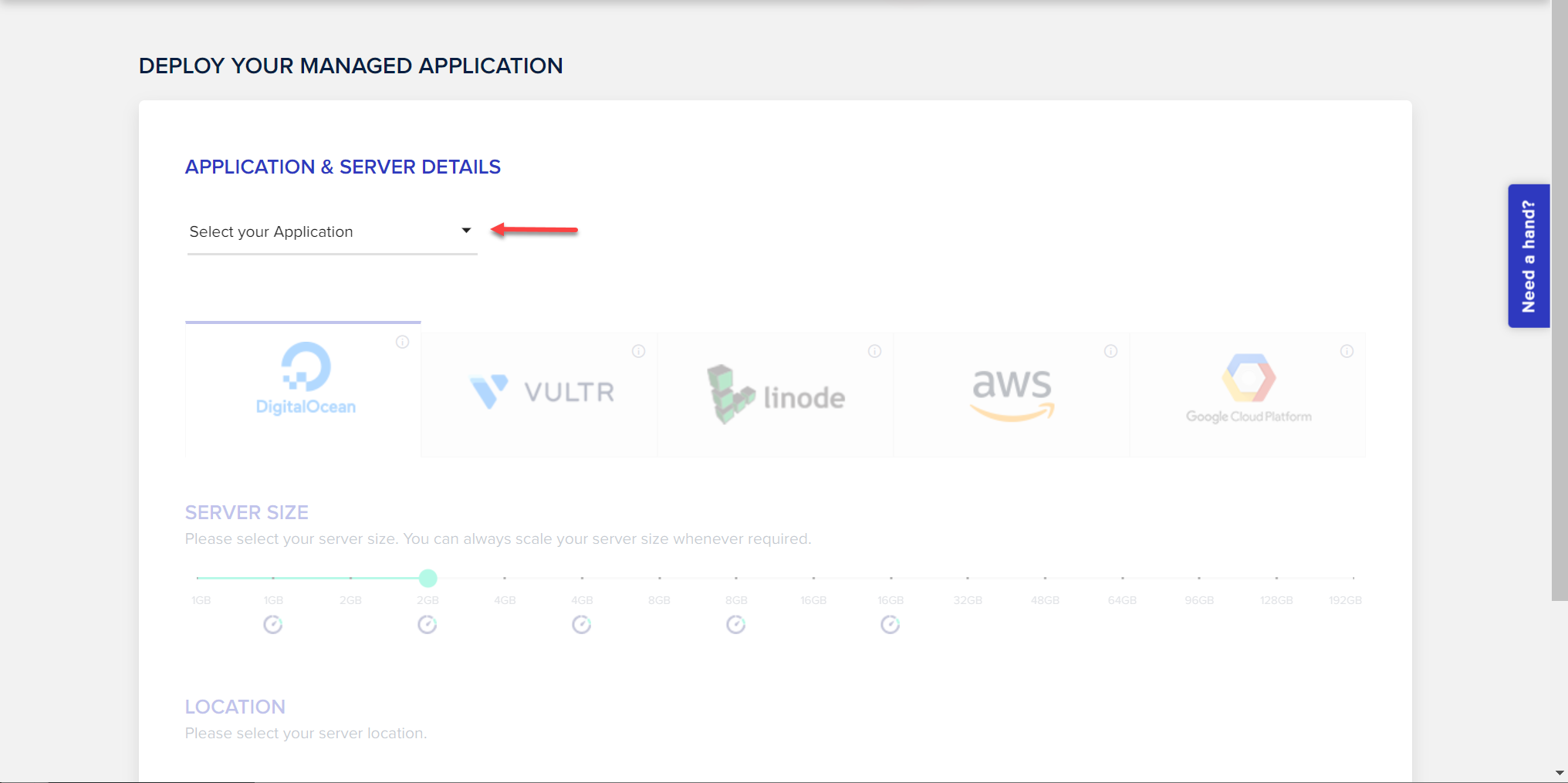 You can choose from WordPress Version 6.0, Multisite Version 6.0 or Clean (No Cloudways Optimization) Version 6.0. Also, you can choose WooCommerce Version 6.5.1 with WordPress Version 6.0.
3. Select a server from DigitalOcean, Vultr, Linode, AWS or Google Cloud Platform.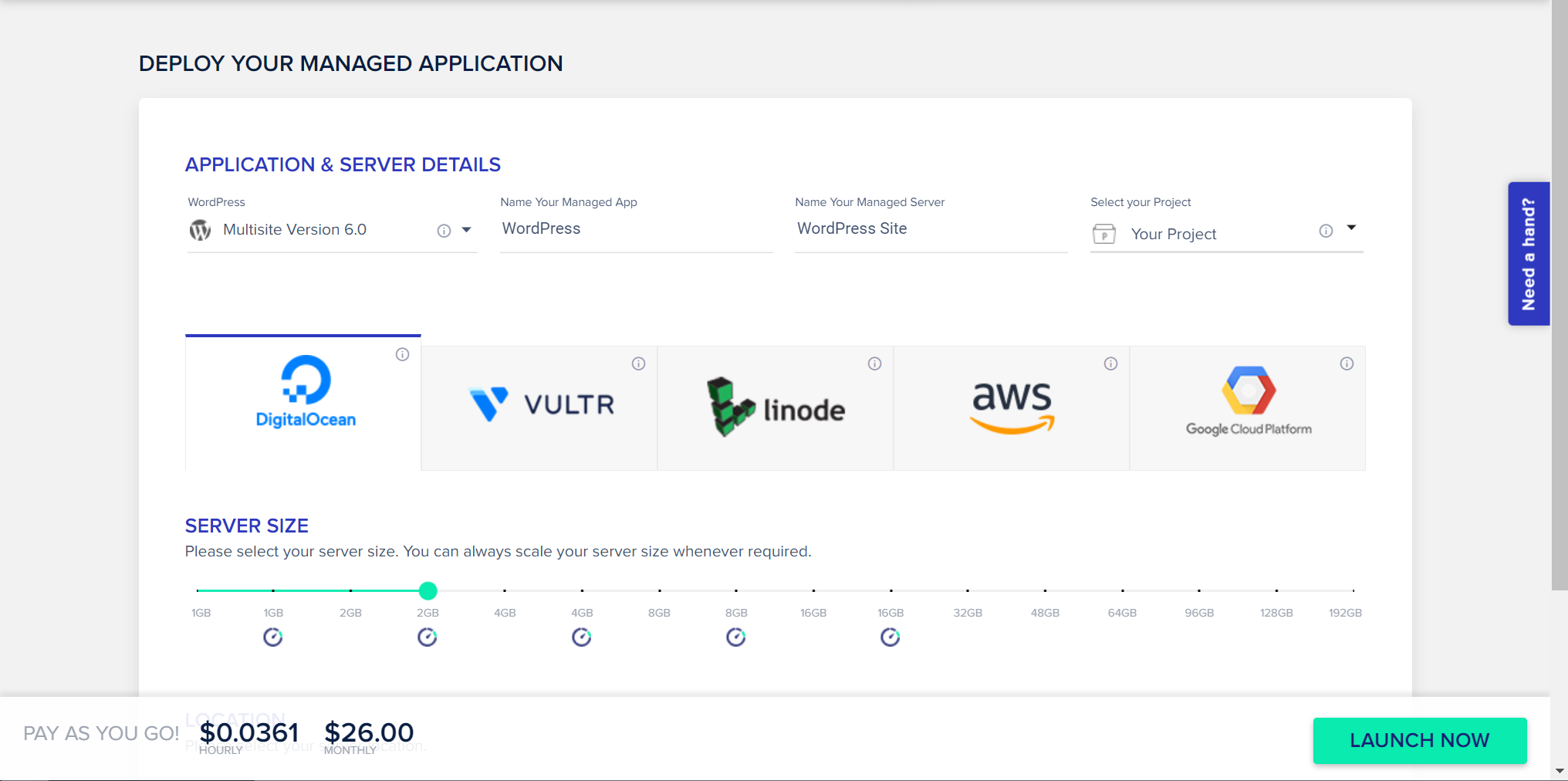 Also, select the server size you want under the section Server Size.
The price will be almost twice higher than the price which applies when you choose a server directly in the cloud hosting service. Although the price is higher but you can use the Admin panel provided by Cloudways, which enables you manage your servers with ease.
4. Select a server location under the section "Location".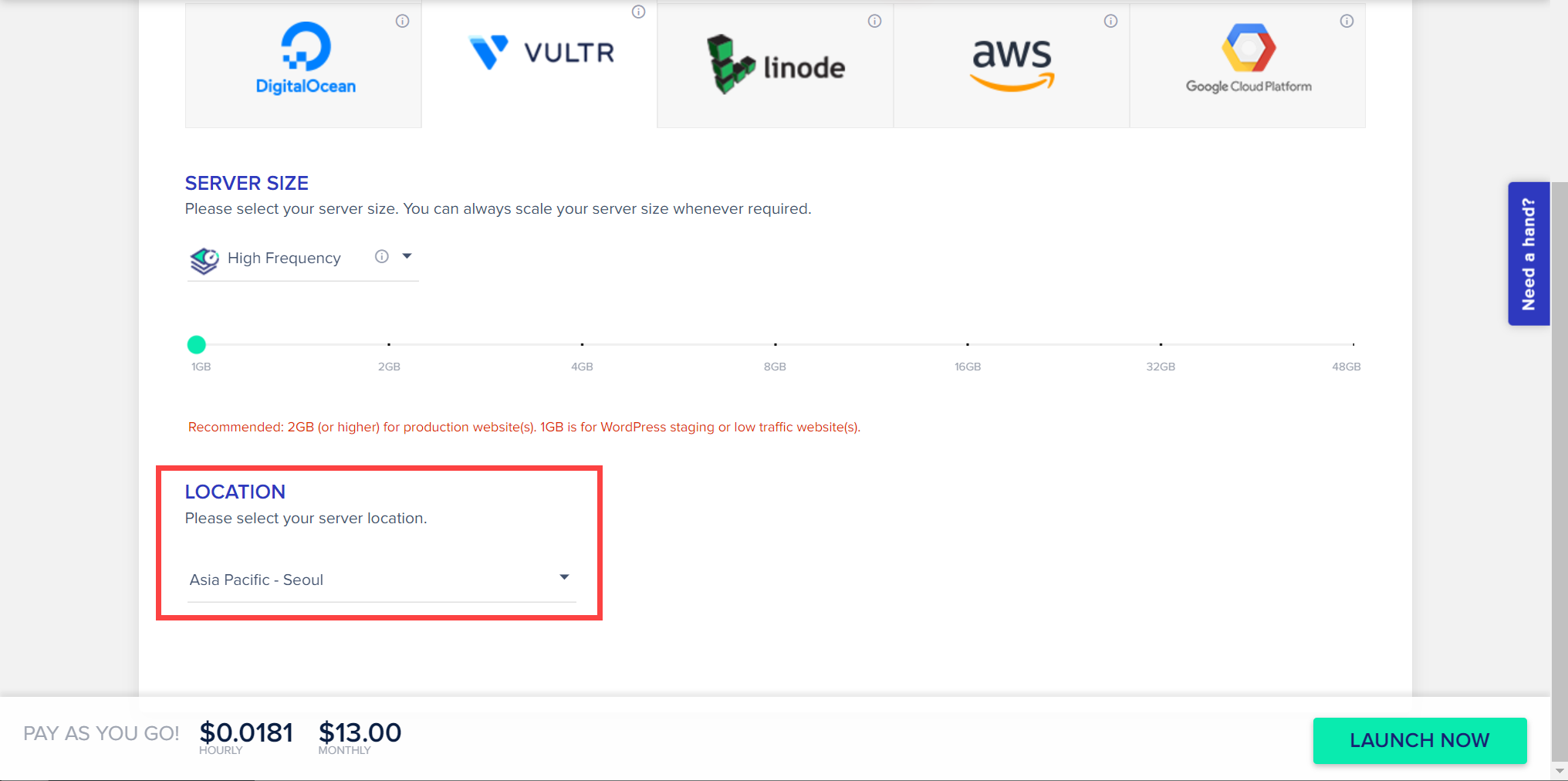 5. Click on the Launch Now button. Adding server process will be started. It will take about 13 minutes to complete.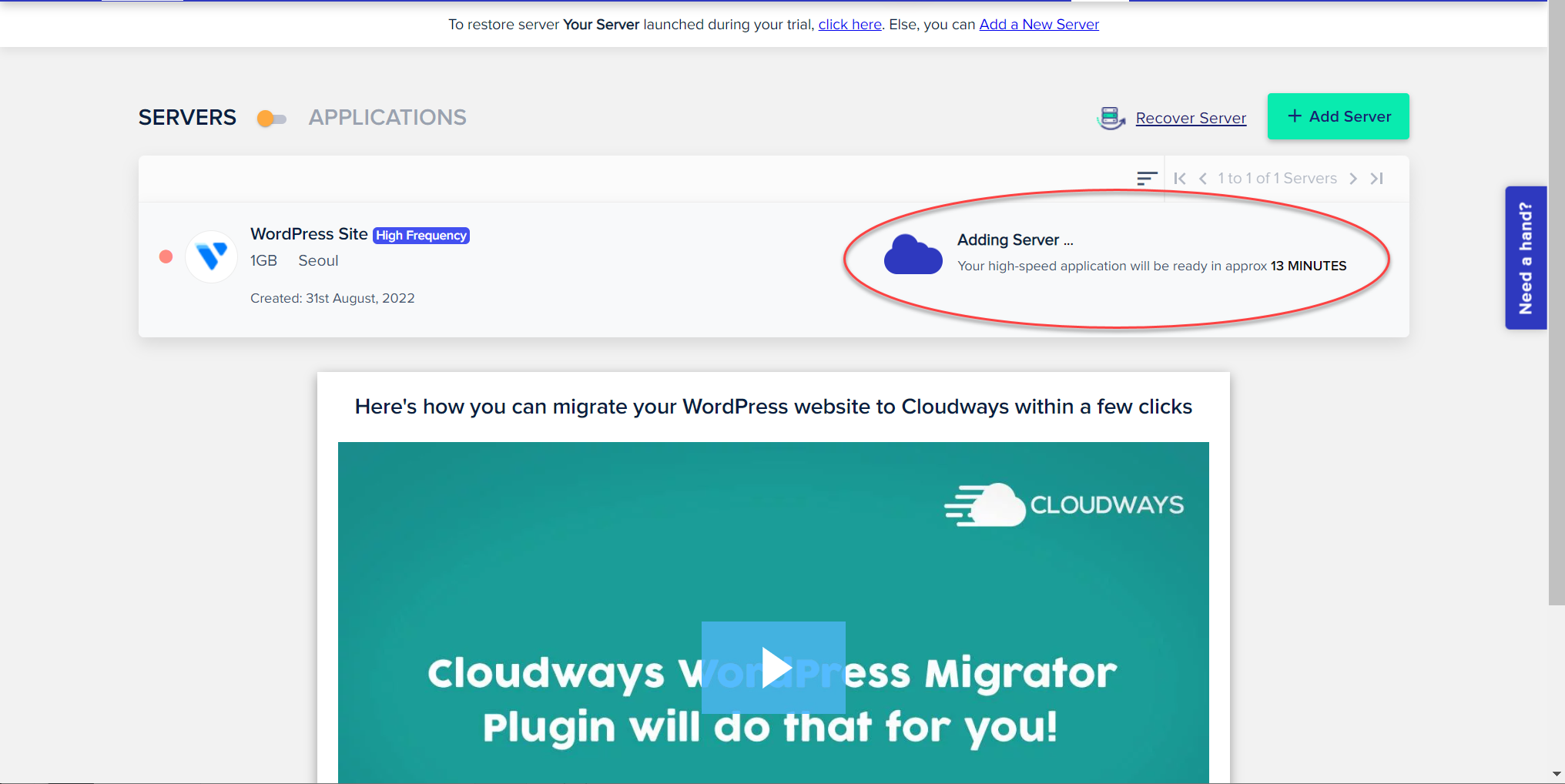 6. You can see the details on the server by clicking the created server name.

7. Under Sever Management » Master Credentials, SFTP and SSH access details for all applications are displayed.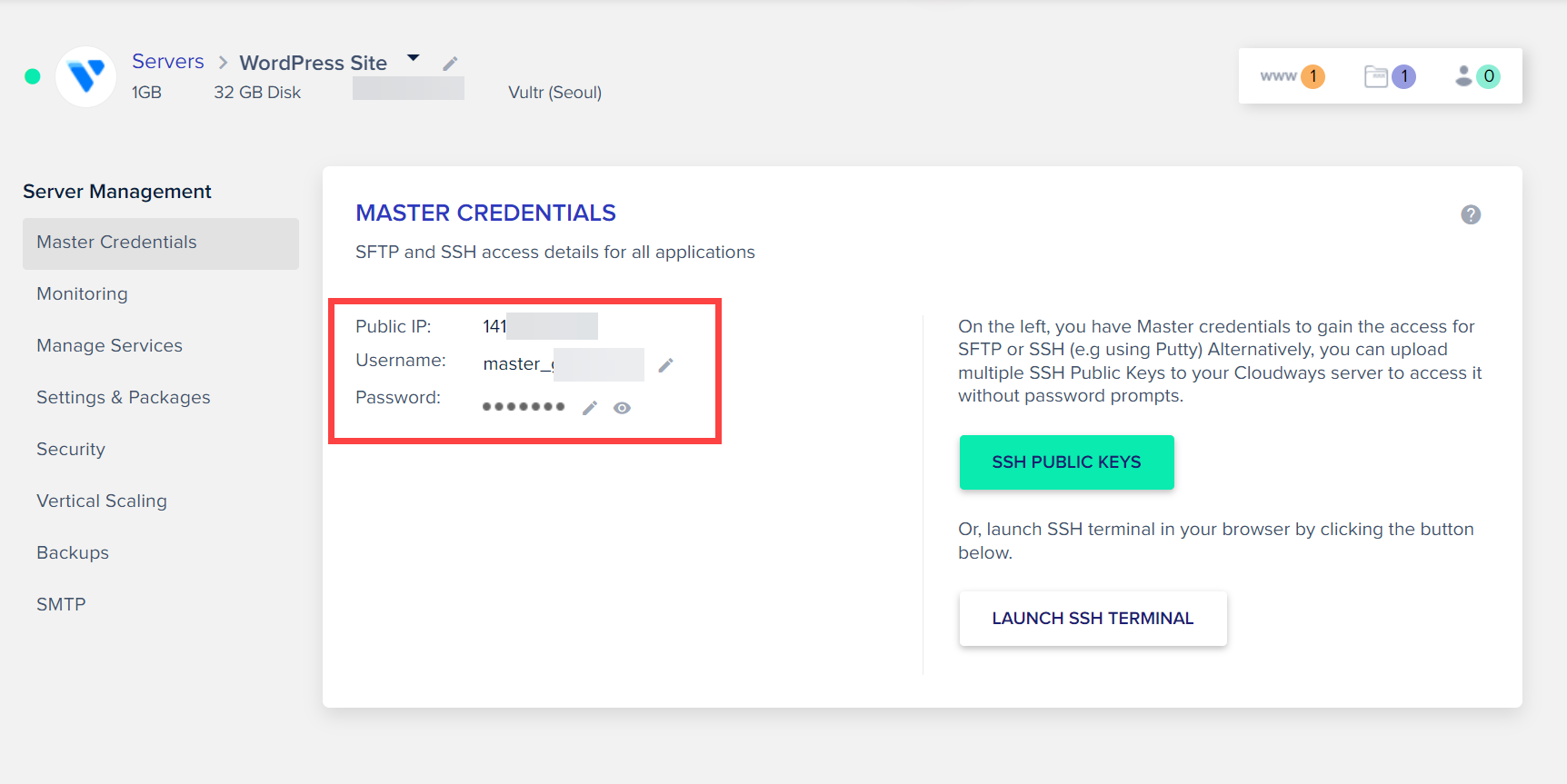 8. You can see the details on the installed WordPress website by clicking on the item "Applications" in the menu navigation.

9. Under Application Management » Access Details, WordPress access details are shown.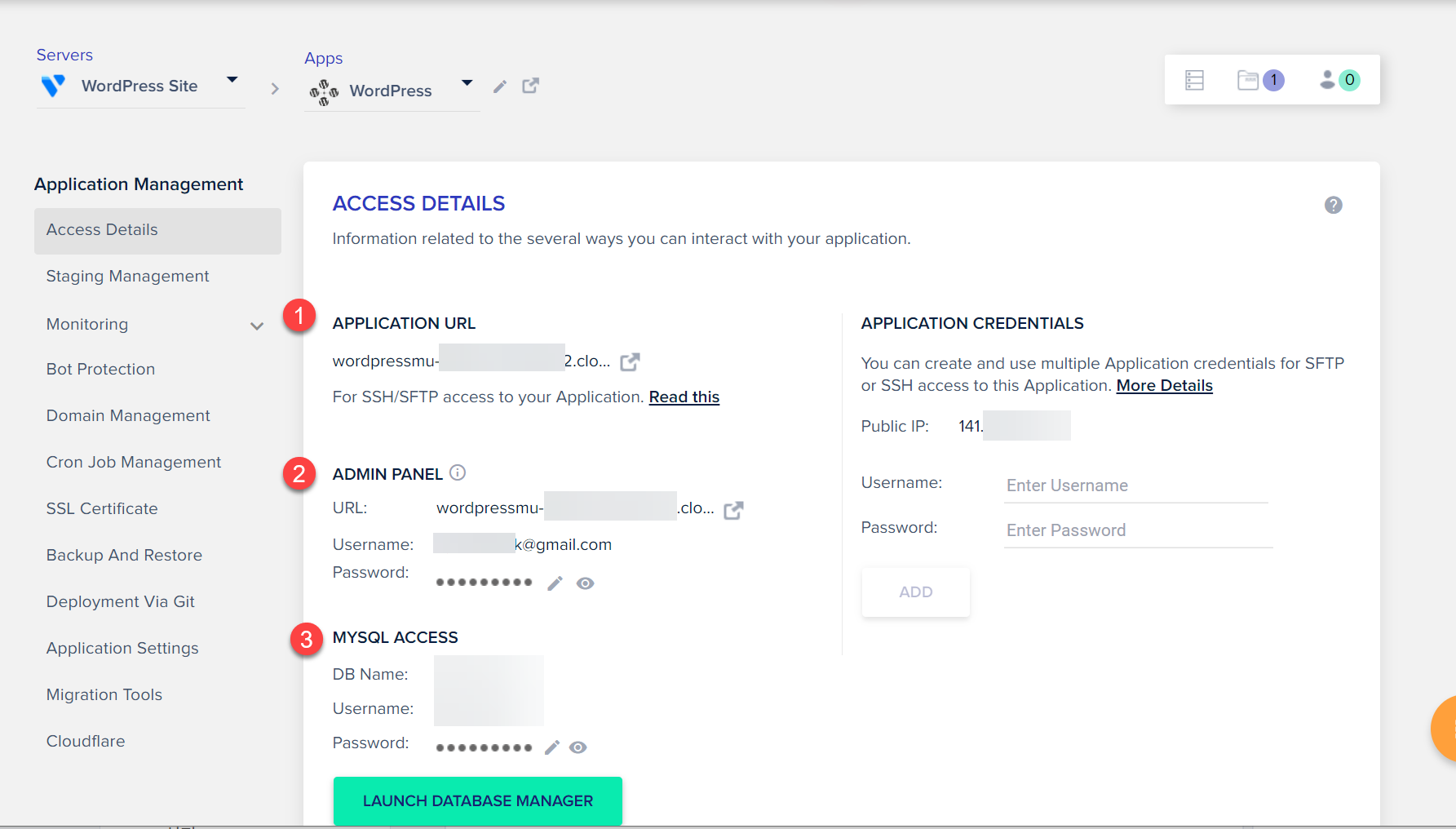 You can find out the Admin username and the Admin password under the ADMIN PANEL section.
10. You can log into your WordPress site with the Admin username and password.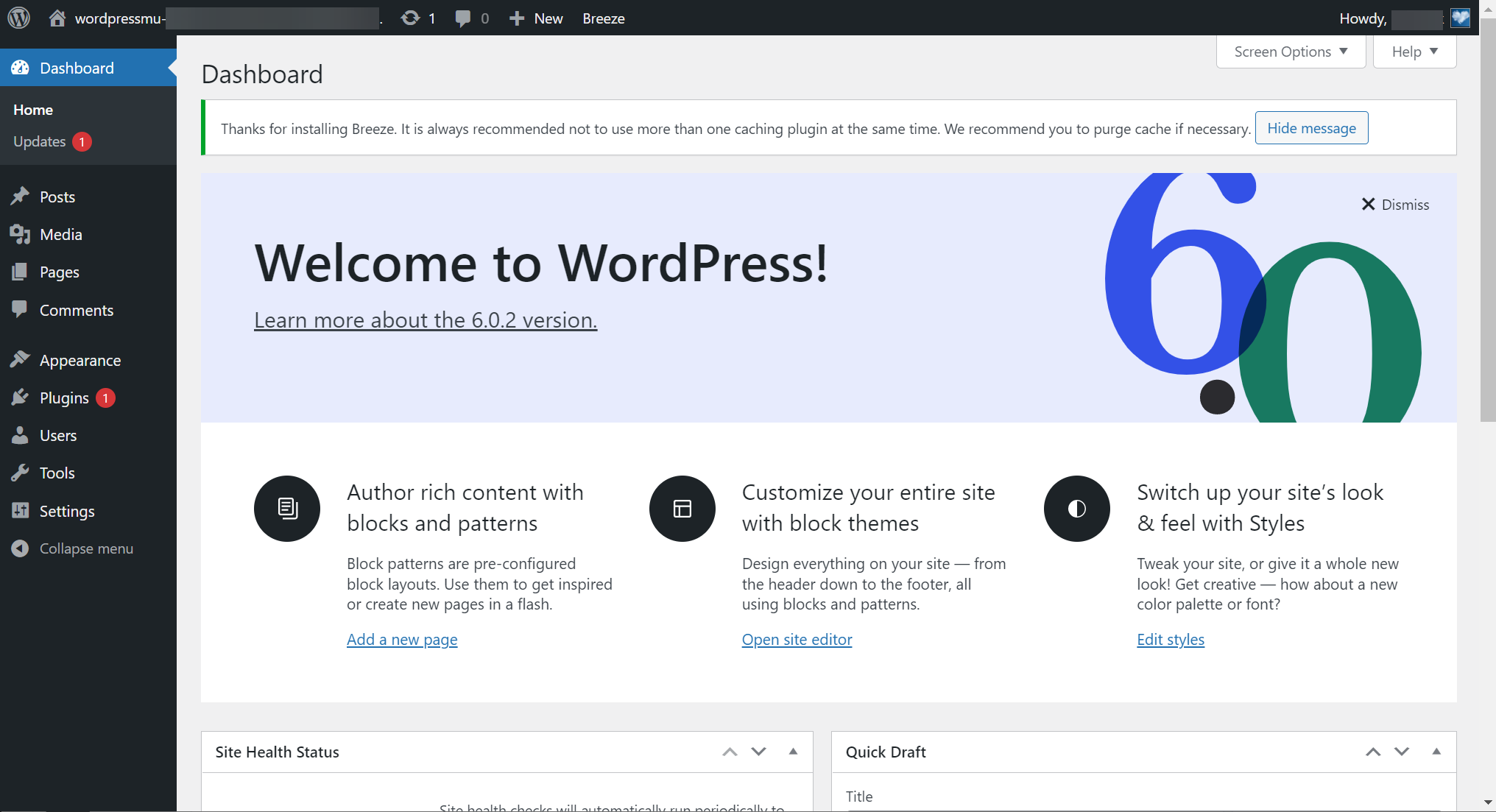 Several WordPress plugins including Aksimet Anti-Spam, Bot Protection and Breeze are pre-installed.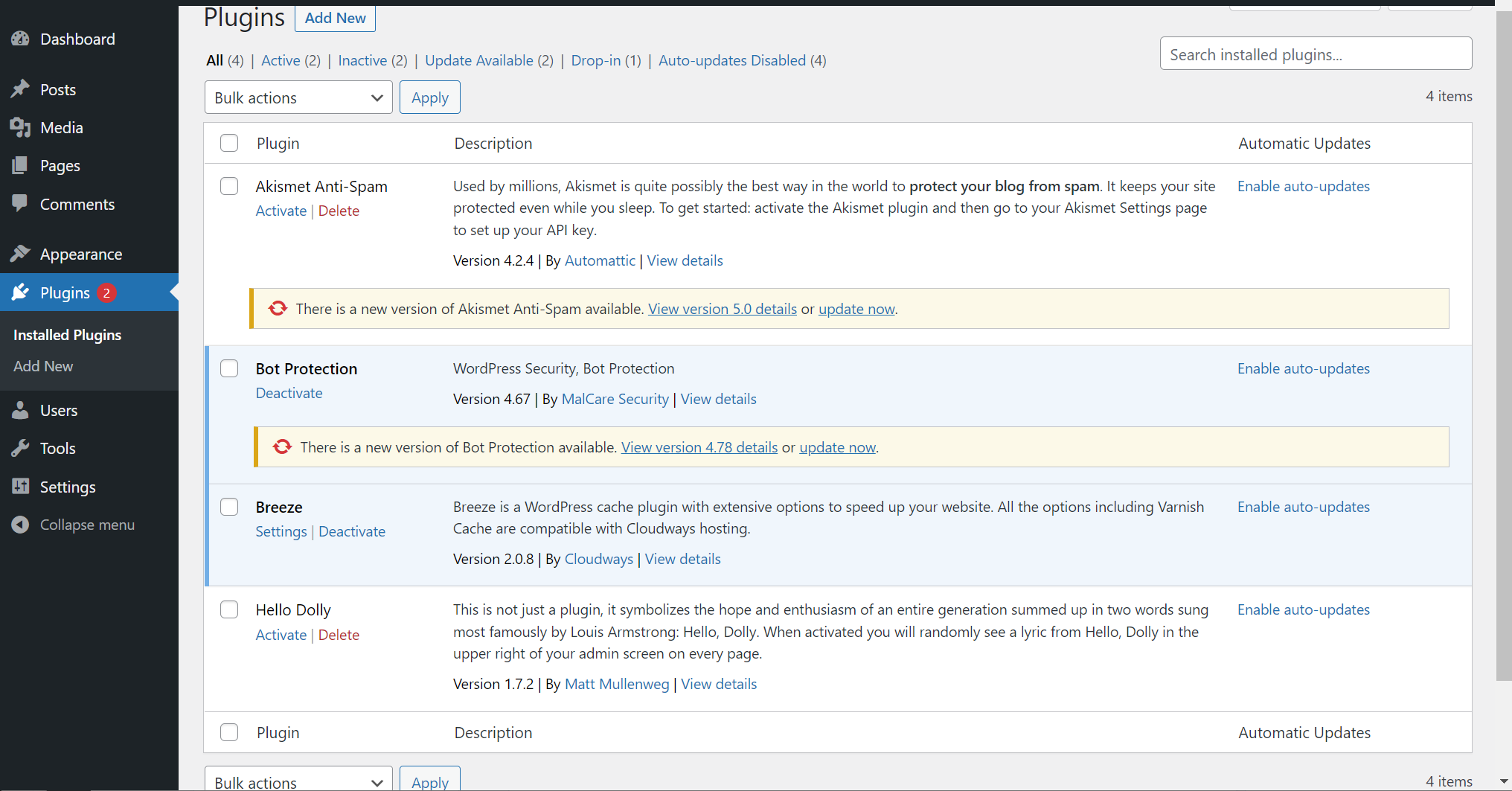 PHP 7.4.27 version is applied by default. You can change the PHP version to PHP 8.0 or PHP 8.1 within Cloudways Admin Panel.
How to add a domain in Cloudways
If you create a server, a temporary site address (for example, example.cloudways.com) is assigned. You can add a domain to the server you just created.
Go to Application Management » Domain Management to add a domain.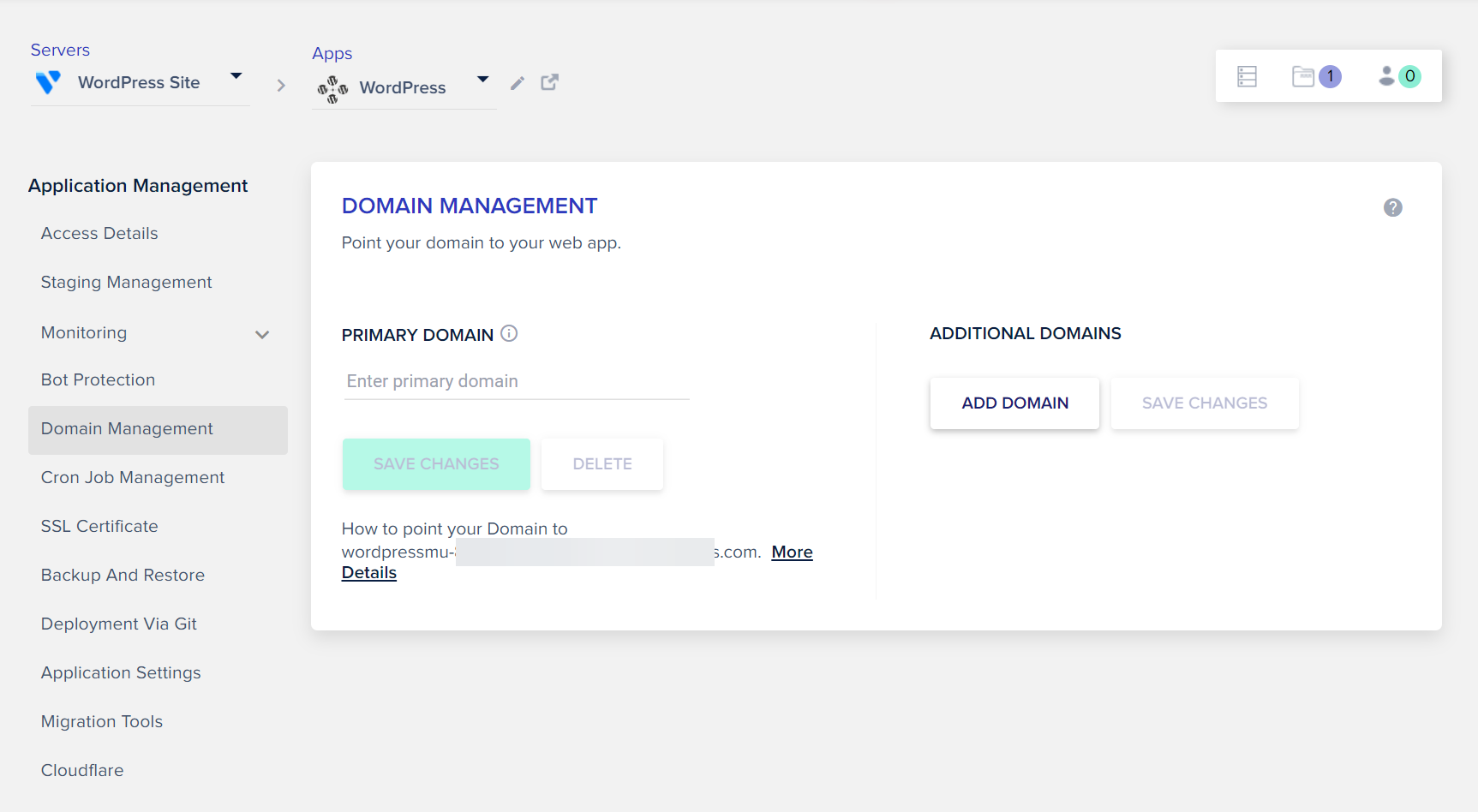 Type your domain name under the Primary Domain field.
You need to add a DNS record to use the domain. You can assign the public IP address to your custom domain.
Your public IP address is found under Application »Access Details » Application Credentials.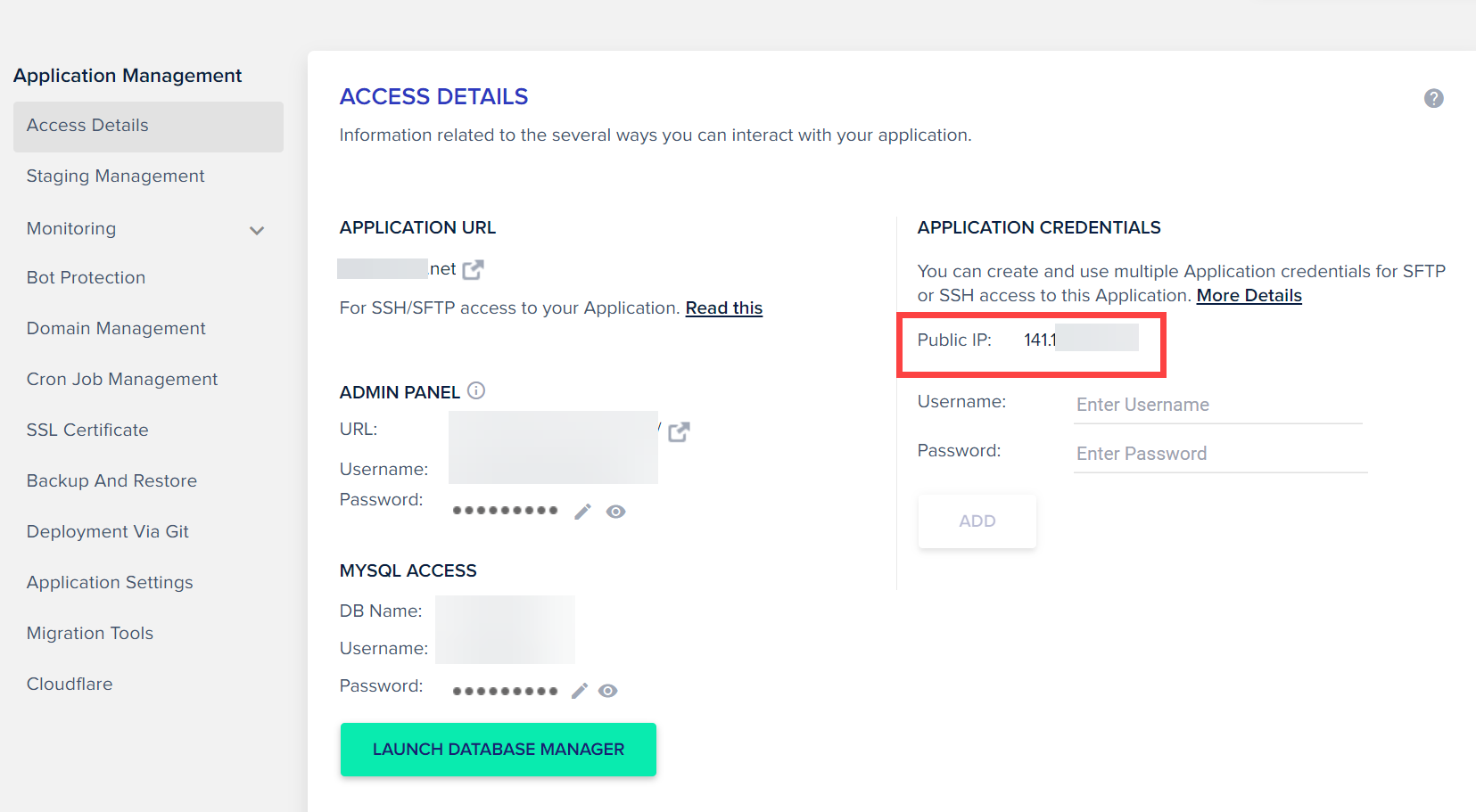 For instance, you can add A records for the hosts www and @ as follows:

It will take several hours for the DNS information to propagate.
Several hours after adding your custom domain, you can install an SSL certificate.
Please go to Application » SSL Certificate to install an SSL certificate.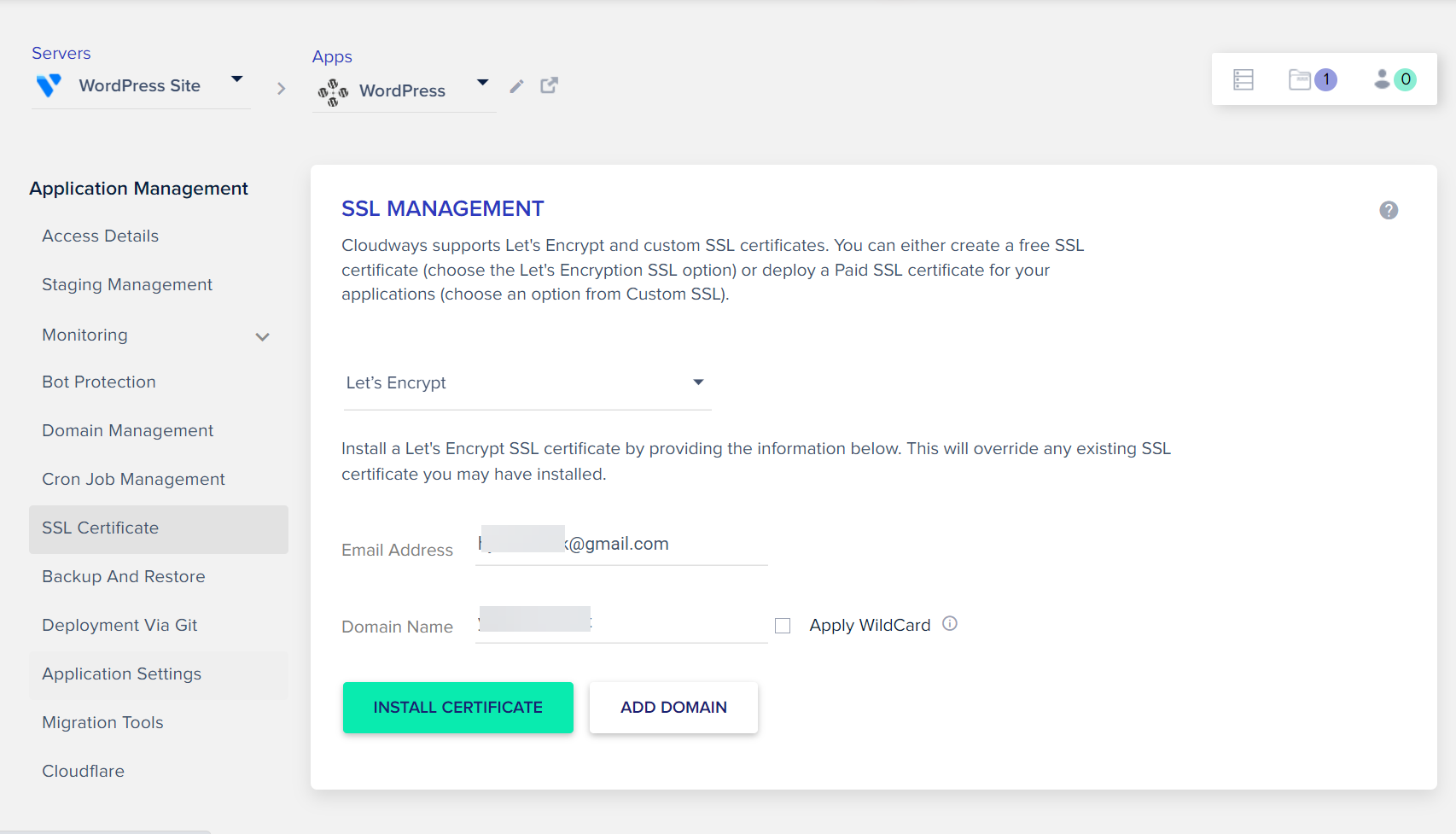 Please choose "Let's Encrypt" and enter your email address under the Email Address field. Please type your domain name in the Domain Name field and then click on the Install Certificate button.
The SSL certificate will be renewed automatically. The option Auto Renewal is selected by default.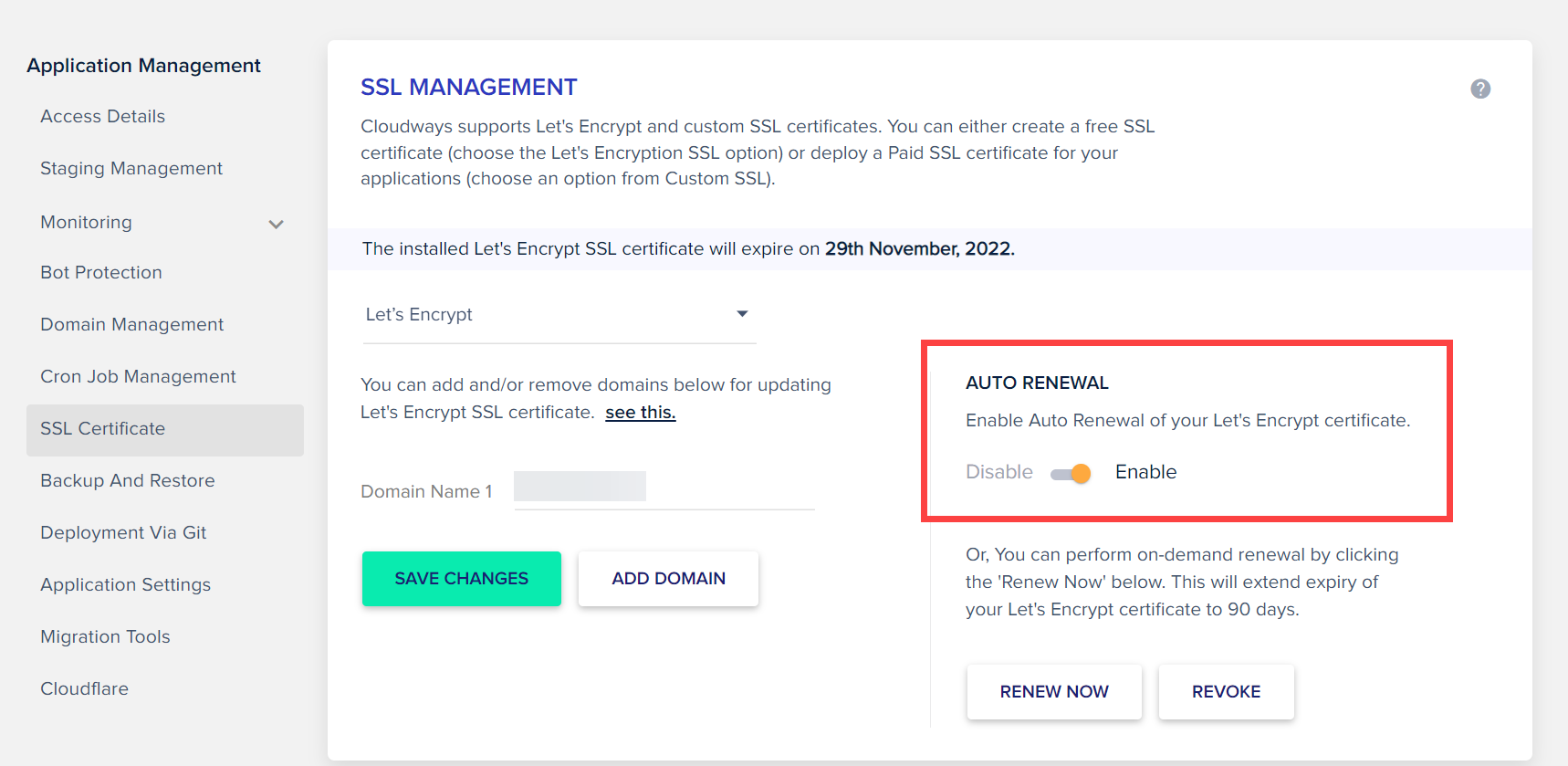 Conclusion
Even beginners will be able to install WordPress and a custom domain name on Cloudways without hassle.
It's possible to add several domains. If you want to run a different site for each domain name, you can install WordPress Multisite.
See Also...